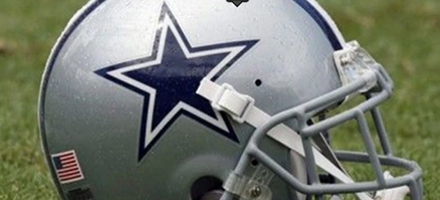 With an increase of 14% over last year, The Dallas Cowboys topped Forbes' annual list of the most valuable sports teams in the world with a value of 4.8 billion dollars. The NFL franchise again headed the section for the third year in a row.
The Cowboys have the best revenue of $ 840 million and the highest earnings of $ 350 million, numbers that are above any other team. In the list it is ahead of other 50 names like for example the one of the soccer world powers Manchester United, Real Madrid and Barcelona.
Manchester United of England was second overall with a value of USD 4.1 billion, with an increase of 12% over the list of 2017. Real Madrid jumped from fifth to third place with 4.088 million dollars.
The Barcelona, meanwhile, was left out of the podium with USD 4,064 million while in fifth place appeared the New York Yankees of the Major Leagues, with 4 billion. It was the second most valuable world team last year.
The NFL continues to be the richest sports league in the world with unequaled television offers valued at USD 255 million per club that help put 29 of its 32 teams on the list of the 50 best in the world. There were eight NBA teams, six MLB clubs, seven European football clubs and no Formula One or National Hockey League teams.
In total, the top 50 clubs in the world added a combined total of 137 billion. The last NBA champion, Golden State, ranked tenth with USD 3.1 billion. The Houston Rockets, on the other hand, obtained the highest increase in the list, jumping 14 positions to 40 ° with 2.2 billion dollars.
"There has never been a better time to own a premier professional sports franchise," said Forbes Media's principal editor, Kurt Badenhausen. "Successful TV contracts and collective bargaining agreements favorable to owners are driving record sales prices in major sports leagues."
TOP 10:
1. Dallas Cowboys, 4.8 billion dollars, + 14% (NFL)
2. Manchester United, 4.1 billion dollars, + 12% (Football)
3. Real Madrid, 4.088 million dollars, + 14% (Football)
4. Barcelona, 4.064 million dollars, + 12% (Football)
5. New York Yankees, 4 billion dollars, + 8% (MLB)
6. New England Patriots, 3.7 billion dollars, + 9% (NFL)
7. New York Knicks, 3.6 billion dollars, + 9% (NBA)
8. Los Angeles Lakers, 3.3 billion dollars, + 10% (NBA)
8. New York Giants, 3.3 billion dollars, + 6% (NFL)
10. Golden State Warriors, 3.1 billion dollars, + 19% (NBA)